About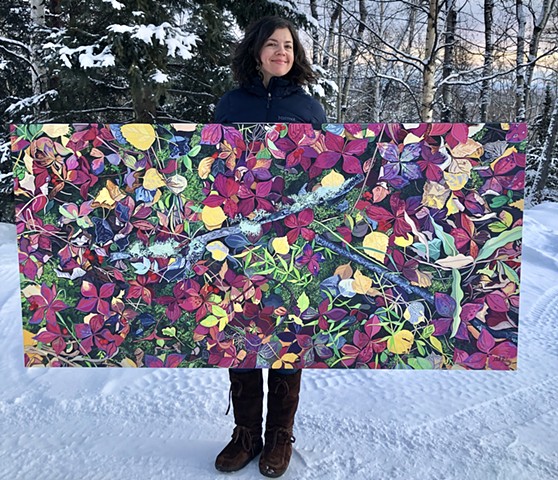 Gail Priday is an artist living in Fairbanks, Alaska. She holds an MFA in painting and printmaking from the University of Alaska Fairbanks, an MEd in art education from Towson University, and a BA in art from James Madison University. Priday finds inspiration from the natural world, specifically the boreal forest. Her work has been featured in exhibits, public spaces, and private collections throughout Alaska and beyond.
The Alaska State Museum in Juneau will be presenting a solo exhibition of her work in December 2022.


"My work celebrates the blooming and decaying forest floor, individual trees, withered berries, dried leaves, and ever-changing light. The easily overlooked features of the landscape hold great significance to me. They suggest an extraordinary and active world that exists quietly beside my own. My work provides a space to explore such topics while bringing attention to the wonder, beauty, consistency, and variety of my surroundings."